CESGA's Data Storage Resources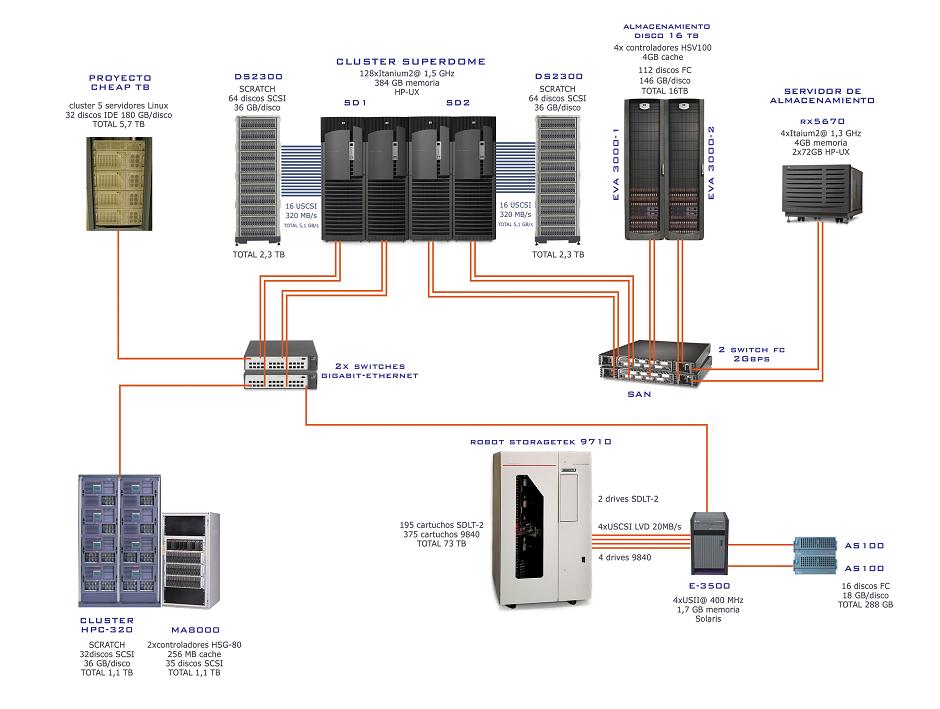 Two subsystems make up CESGA's data storage system:

Disk Sub-system

The disk sub-system is built with various technologies, including fiber channel, RAID and magneto-optical technology. Total disk capacity for users and systems amounts to 1 Terabyte.

Massive Data Storage Sub-system

A Storage Tek robotic cartridge-tape library provides a total capacity of 15 Terabytes for the storage of user's information and backup services. A Sun computer deals with the management of this storage sub-system.

Last Updated ( 23.11.2005 )